Road Transport
Ivašped has a solution for all of your transport needs across Eastern and Western Europe as well as your transport and distribution needs on the territory of Serbia. Thanks to our modern vehicles and our reliable team of transport professionals, we can guarantee a high quality of our services.
Our company's transport fleet consists of different types of vehicles with a carrying capacity up to 1.1t, 3.5t, as well as 24t, which enables us to optimally respond to different transport requirements.
We are able to fulfill the most diverse transport needs of our clients with our own trucks as well as with the help of our reliable transport partners.
Road Transport - Ivašped

FTL
LTL

Transport fleet
1.1 t + 3.5 t + 24 t vehicles

Express Shipments
with two drivers

HACCP Compliant

GPS Tracking of All Vehicles

Maintenance and Repair Workshop

Possibility of Customs Brokerage

Possibility of Storing Goods in our Customs and Commercial Warehouse

Distribution of Goods on the Territory of Serbia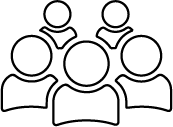 Our professional, experienced team of transport coordinators can guarantee an efficient and high quality execution of our road transport services.
We are at your disposal in the following languages: Serbian, English, German and Hungarian.

Most of the road transport our company executes is directed towards the following countries: Hungary, Slovakia, the Czech Republic, Austria, Germany, France, the Netherlands, Belgium, Italy, the UK and Poland. However, thanks to our trustworthy subcontractors, we are also able to meet other diverse transport requirements.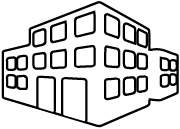 The headquarters of our company is located in Subotica (Serbia), which represents a favorable locational aspect due to the proximity to the E75 highway as well as the border with the Republic of Hungary and the European Union.